Danville's Neighborhood Bar & Grille
Located in Danville, CA
Cocktails, Craft Beer, 25 Beer Taps, Great Food

 
Located in the heart of Danville, CA.
In July 2004 we hung the Norm's Place shingle over the door of 356 Hartz Avenue in Danville and our little dream became a reality. Our concept was based on three simple principles: Fun, Food and Friends. We figured if you gave our customers a fun environment with great food and treated them like friends, we might just make it.
Years later we are still here doing it the same way. The walls are covered with local memorabilia, some of it ours, but most belongs to our friends, a.k.a. the customers. Over the years Norm's Place has become so much more than a restaurant, it has truly become a gathering place. So thank you to our old friends and to the friends we haven't met yet. We look forward to serving you soon.
Cheers, Justin a.k.a. "Norm", Cindy, Ryan & Rocky Walsh
Phone
(925) 552-6676
Location
356 Hartz Ave
Danville, CA 94526
Hours
M 4p - 9p
T-Th 11a - 9p
F-Sa 11a–12a
Su 9a–9p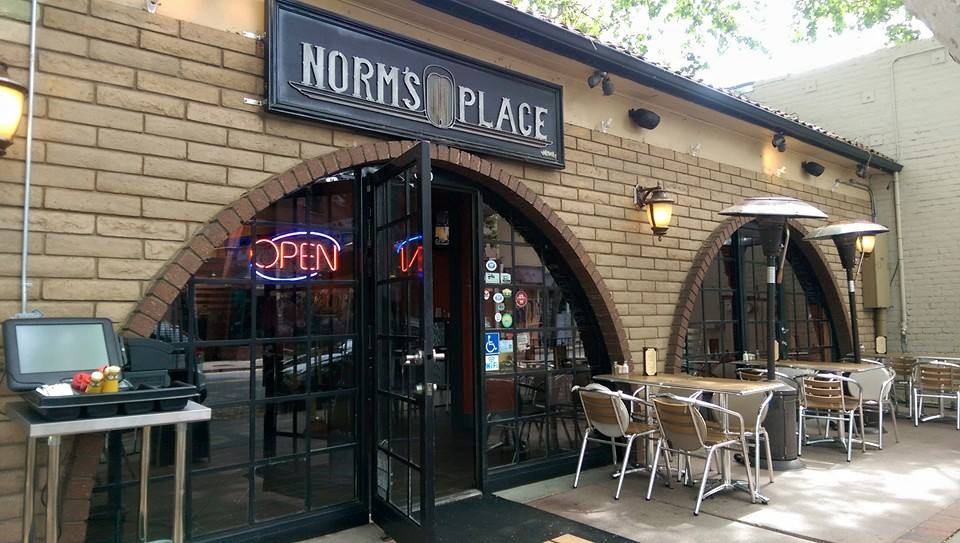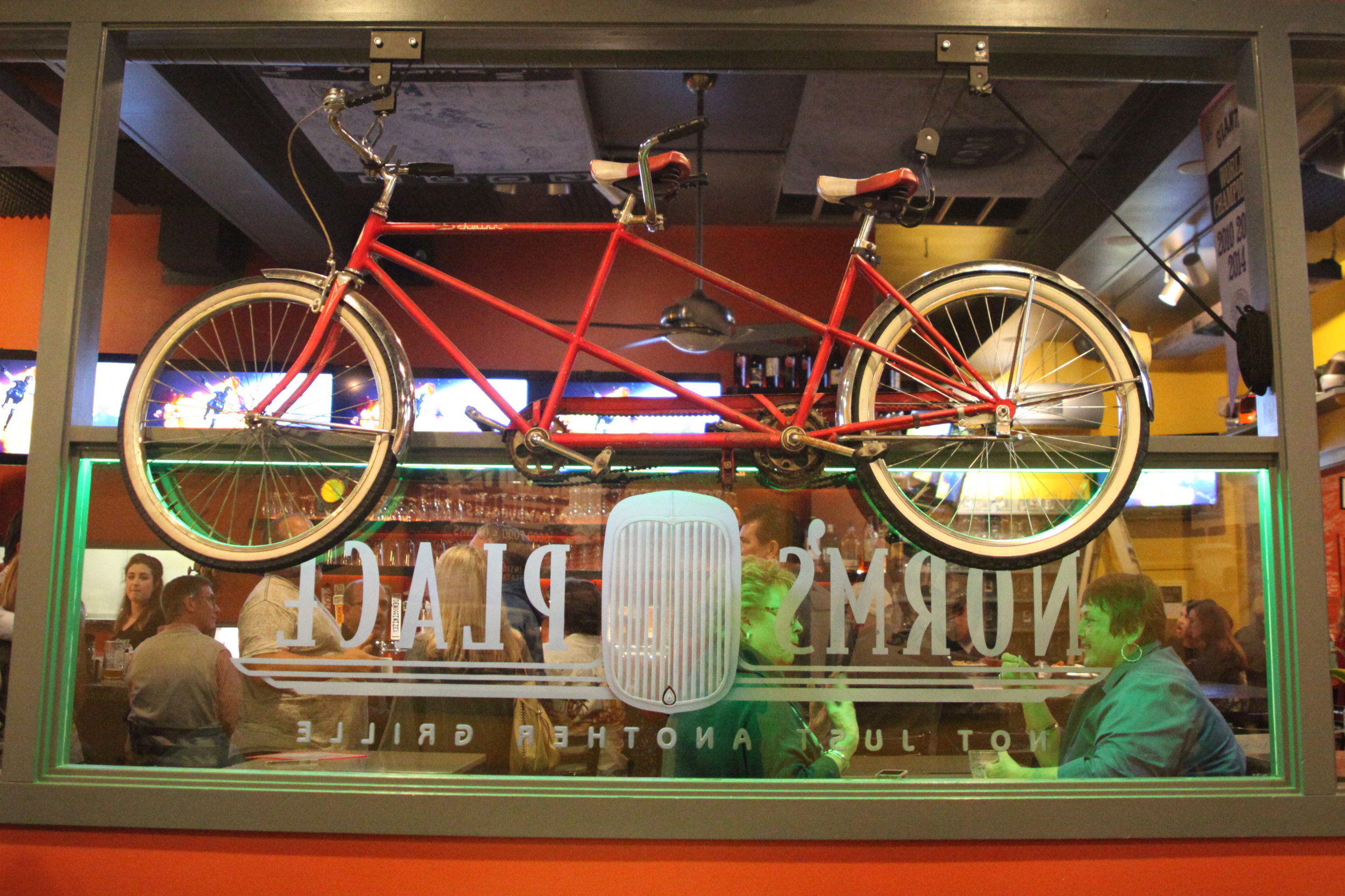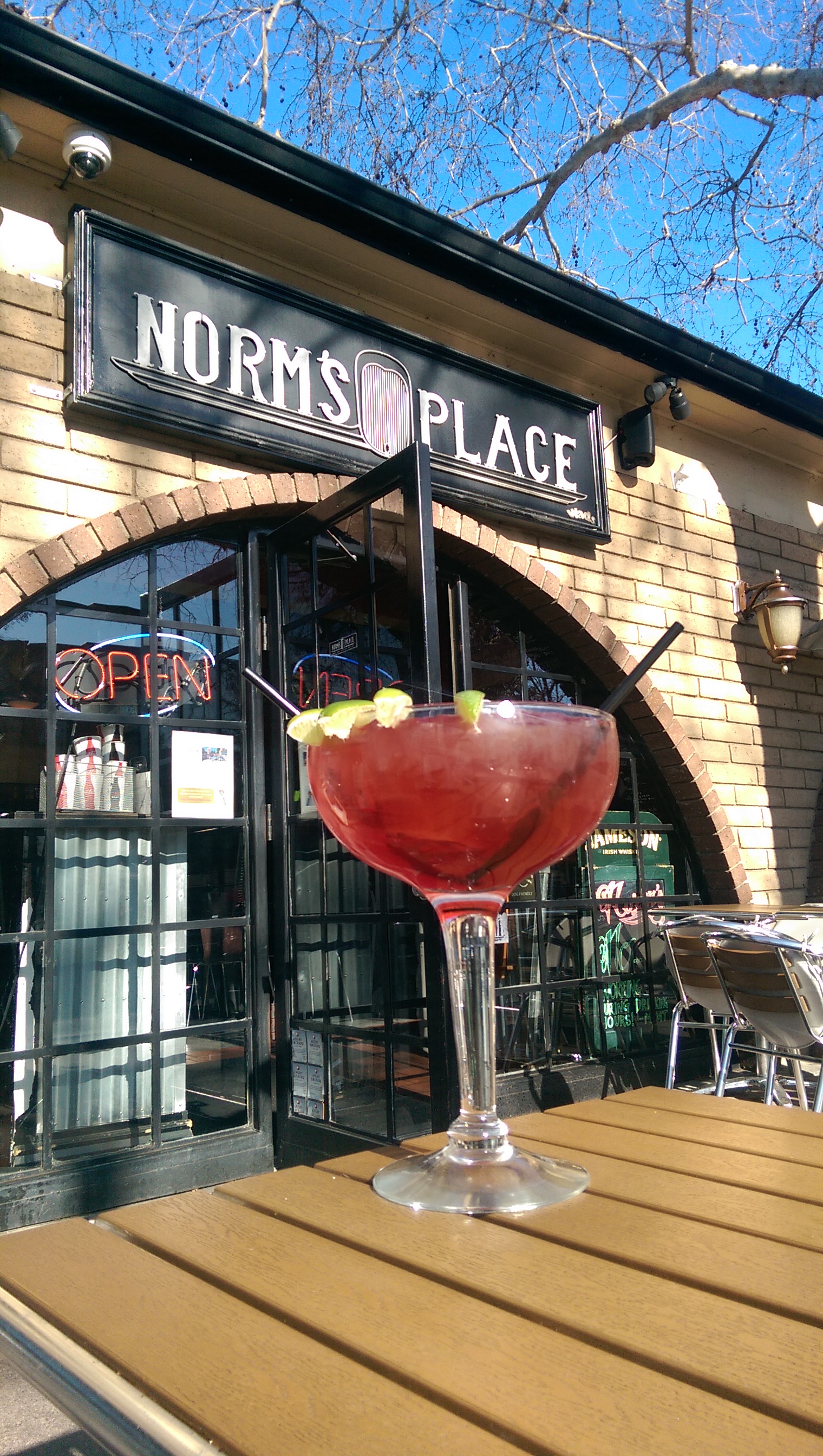 Reservations
Norm's Place is a first come first serve restaurant. We do however keep a list of arrivals at the hostess station. One of our personable staff members is always on hand and will be happy to take your name, offer your kids complimentary fries and deliver something to drink throughout your brief wait. If you are interested in booking a large party please take a look at the "Big Woody" table listed below.
RESERVe the big woody
Big Woody is our hand built table that accommodates up to 16 guests. Like its name, Big Woody is full of character and a great place to host a lively social gathering. To reserve your next great night out please contact Leo, our general manager at 925-552-6676 option #3 and/or email; normsplacegm@gmail.com. There is a minimum for your reservation of $300 Sunday - Thursday nights and $500 Friday and Saturday nights. We look forward to serving you soon.
Norm